No other platform can give you the exposure that Instagram can. Its astronomically large user base is always hungry for quality content. However, content alone won't get you anywhere. You'll first need to accumulate some followers to help you get things rolling.
If you are looking to accumulate followers quickly, I highly recommend you check out Upleap. It's the best one I had the pleasure of checking out. Here is my honest review.
I see that you already know this and that you're curious about Gramblast. Kudos for being ahead of the game!
Most Gramblast reviews I found weren't cutting it, so I decided to do one myself. This service has been going through some changes lately, and I want to know whether they're for the better or the worse?
Is Gramblast safe to use?
I'll fill you in on it, so don't stop reading!
What is Gramblast?
Gramblast has changed its name to Blastup. I assume it's because Instagram has the copyright to words like Insta and Gram (duh!).
The company doesn't try to hide the name change, which is good. If they attempted to hide it, it could mean that it wasn't copyright infringement they were running from, but their past.
Has the service changed its features along with the name?
No, it's the same business that makes the same claims. It still says that it's the best place to buy Instagram followers, likes, and views, which I doubt.
Such blatant self-praise is an attempt to reel in customers. Gramblast free likes are another way they try to do this. But hey, who can blame them? It's a competitive market out there, and they're just trying to stay afloat.
When considering tools like Blastup, it's important to answer the following question:
Is it safe to buy followers?
The short answer would be – not really.
The reason is that most growth services sell fake ones. Instagram doesn't approve of this and may punish users who purchase them. The platform could delete the followers, suspend your account, or both.
What about Gramblast? Are their followers and engagement real?
I'll get into that later.
Other Popular Instagram Growth Tools
How Does Gramblast Work?
Blastup, or Gramblast for Instagram, is a basic growth service.
They allow you to purchase one-time packages of likes, views, or followers. You can distribute the 'goods' across multiple posts if you want. They also have a monthly service of providing automatic likes on your new posts.
The company claims how everything they sell comes from real accounts. However, I have reasons to doubt this. Their services are incredibly cheap (too cheap if you ask me), and there are no real reviews on the website.
How To Use Gramblast?
If you want to use Blastup (Gramblast), go to blastup.com. Then, select a package of likes, followers, or views and click "Buy." Enter your Instagram username (no password required). All that's left to do is pay and wait for the results.
The service offers a free trial on everything except for automatic likes. However, this feature has not been working lately, so I'm afraid you won't be able to try it.
Gramblast Features
In the paragraphs below, I've listed out the most prominent Blastup, or Gramblast, features.
Instagram Likes
Can you buy Instagram likes? Sure, that's the core of this service. You can purchase either one-time or automatic likes from Blastup.
The one-time purchases will give you a certain number of likes that you can use on multiple posts. Automatic likes will be sent to every post you upload in the amount that you paid for.
As with every automated service, there's a chance that Instagram will action block you. If you do decide to buy likes from Blastup, get the smallest package.
Instagram Views
When it comes to views, Gramblast offers several packages. Just as likes, you can get them delivered to a single post, or spread them out across several. Again, I don't recommend buying too many at once.
Instagram Followers
Selling followers is perhaps the most suspicious feature of this service.
Gramblast sells them in bulk, and they say how they're all real people. Some of them indeed are, but they're mostly Middle Eastern accounts. That's not what most customers are looking for.
Also, I've seen reports that the followers drop not long after people receive them. I don't know whether Gramblast pulls them back or Instagram deletes them.
Flock Social Features
As I continued to scroll down their main website, I was eagerly searching for a list of their main features as I strongly believed that their price-to-value ratio wouldn't disappoint (more on their pricing later).
Luckily, Social Flock continues to bring in the good news, especially when it comes to:
Targeting Options
Most social media growth platforms don't have a lot to offer in this department, as they mainly function by providing you with Instagram bot services.
However, when you have a genuine business model that strives to elevate your social media rankings, their services usually consist of the following:
Hashtag targeting
Influencer and Competitor targeting
Location targeting
This is only a glimpse of their primary mechanisms – the entire list marches forward extensively.
Personal Account Manager
As I already mentioned, Flock Social offers a wide range of professional Instagram account managers that will observe and supervise your social media growth from day one.
Ensuring the safety of your precious Instagram account, as well as maintaining a meaningful Instagram growth procedure – your personal account manager will stay by your side at all times.
Priority Support and Consulting
It's a good feeling knowing that you have someone to take care of your problem when and if you have one – a personal account manager will reach out to you shortly after you appoint a meeting through messages or, eventually, a voice call.
I didn't joke when I said that they stay by your side – every step of the way!
Flock Social Pricing
In most cases, social media growth platforms deemed unfaithful will try to hide their business plans and pricing packages, revealing them only during the last few steps before the transaction is completed.
With Flock Social, no faulty agreements and secrets are lurking behind – two plans are presented, and depending on your wishes, you may choose between the beginners and advanced packages.

Personal Instagram profiles will usually lean toward the beginner's package, as they don't necessarily wish to engage with countless people but just slightly boost their social media presence every month.
However, the advanced packages should be used by larger profiles eager to contend with other Instagram profiles with a large audience behind them, if you ask me. But everybody's free to use a plan they see fit for their needs since that's what's most important at the end of the day.
Is Flock Social Legit?
Trustpilot is a reputable source of user feedback. Currently, you can find a total of 116 reviews on Flock Social. Although we are primarily focusing on the Flock Social reviews – you can check other reviews for similar online companies that delve into social media growth.
Both people from Trustpilot and my personal experience will lead you toward the same conclusion – Flock Social is a legit social media growth platform.
PROS and CONS
| PROS | CONS |
| --- | --- |
| True conversations | The monthly plans are slightly pricey. |
| Real engagements | |
| Targeted followers | |
| Instant delivery | |
| Excellent customer support | |
Flock Social Review – To Sum Things Up
What's there else to say?
Average social media growth platforms can't compete with the overall services and trustworthiness that surround Flock Social. Still, I was eager to give you my take on Flock Social review, just to be safe.
At the end of the day, it's better to hear from one more person what they thought of a product or a service since that's what bases the general sentiment towards it on the market.
As I was digging around for answers regarding Flock Social, I found that it's a successful company that takes care of your beloved Instagram profiles with tenderness.
Stay tuned for more reviews on social media growth platforms!
Top Instagram Growth Services
Before you depart, I highly recommend you take a quick look at the table below, which contains the most reliable organic growth companies!
24/7 Customer Support
The company boasts about having "top-notch" customer support available 24/7. Is it really so? While the service is indeed responsive, I'd hesitate to call it outstanding.
You can get in touch with them via email or a contact form on their website. The chances are that you'll get a reply to your inquiries, but I can't guarantee that it'll be helpful.
Gramblast Pricing
Gramblast's pricing spectrum is broad. Their cheapest services start at around a few dollars and go up to several hundred. Take a look at the views' pricing to see what I mean: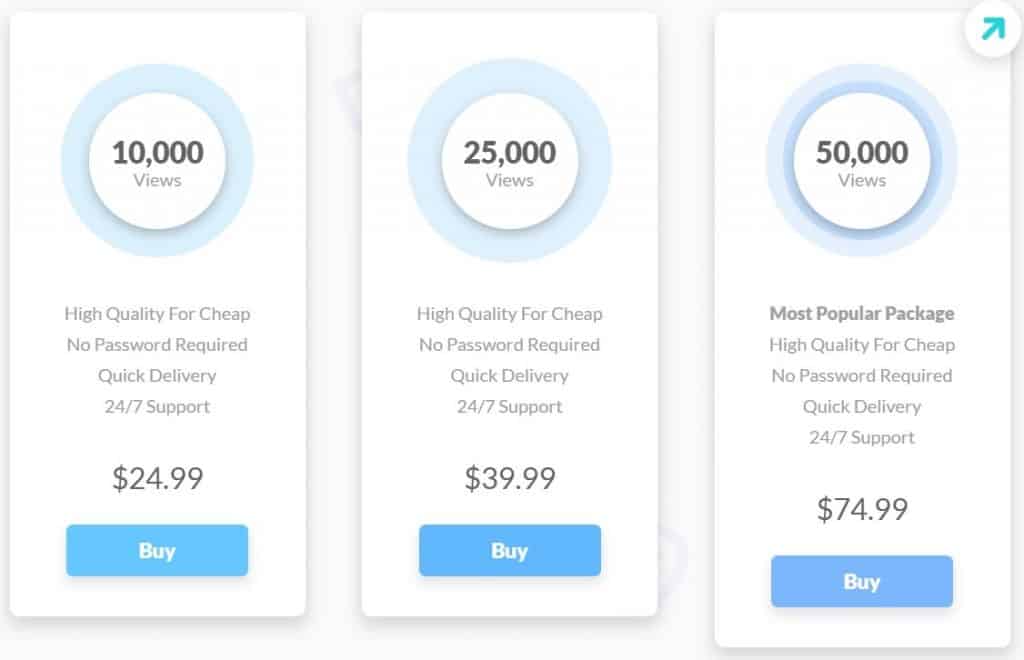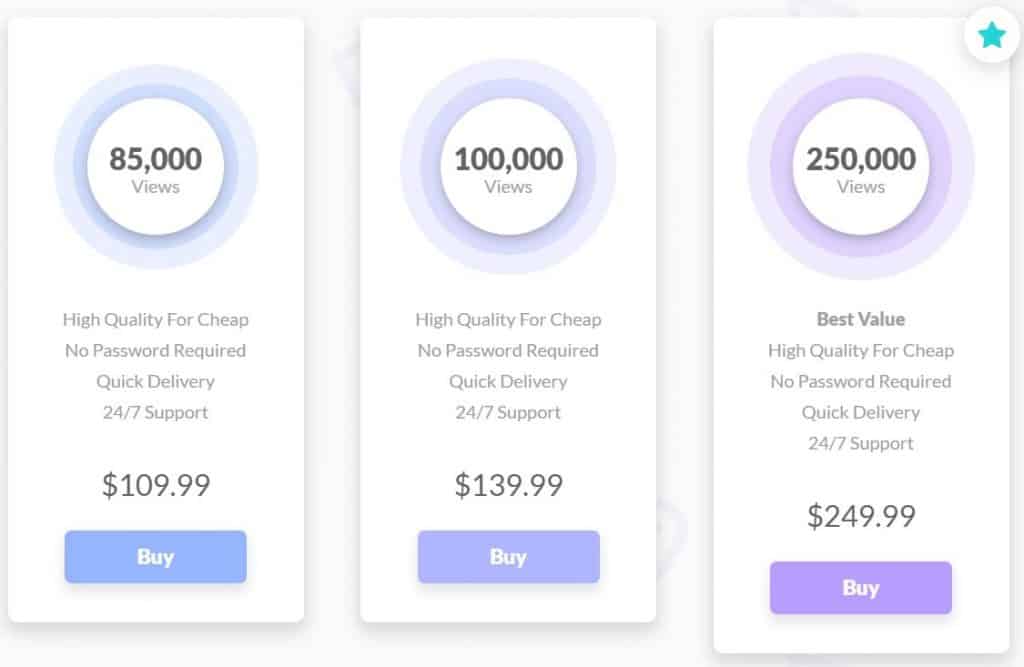 Overall, their fees are pretty low, which is excellent for aspiring influencers on a budget. However, this fortifies my belief that the engagement and followers are not genuine. It's unlikely that the real thing would cost so little.
Is Gramblast Legit?
I'm in two minds about this.
On the one hand, Blastup (Gramblast) runs a transparent business. Their prices are visible, and they don't hide the name change. Also, they've got a solid FAQ page and responsive customer support.
On the other hand, a glance at Trustpilot.com raises concerns. Many dissatisfied customers claimed they didn't receive what they paid for. When they contacted the company asking for a refund, they were met with radio silence.
Another major issue was people getting followers and then losing them all in a day or two. The service didn't offer any compensation in this case either.
Is Gramblast Safe?
I'd say it's reasonably safe, but not without risks.
Their website is secure, and payment gateways are verified. You can only pay by credit card, which is the least safe option. However, I haven't seen reports of their users' finances being compromised.
Gramblast (Blastup) may be unsafe in other ways.
Their services might earn you a suspension from Instagram. I also worry that the company won't deliver, and you'll end up paying for nothing.
PROS and CONS
| PROS | CONS |
| --- | --- |
| Affordable followers and engagement | The followers and engagement may be fake |
| Decent customer support | The followers may drop |
| | Customers claimed that the service didn't deliver |
| | The free trial doesn't work |
| | You can only pay by credit card |
| | May lead to an action block |
Gramblast Review: Final Verdict
Is Gramblast a reliable growth tool?
I'd place it in the grey zone.
As I said, the service is far from the worst I've seen. But, it does employ shady practices, for which it's best to avoid it.
While Gramblast, or Blastup, may get you a short-term boost of followers or engagement, it won't be enough for significant growth. In my opinion, the risks outweigh the benefits here.
All good things take time, and that's true for Instagram success too. My suggestion is to get a reputable organic growth agency and let them provide you with the right strategy.
Top 10 Instagram Growth Tools
You might be tempted by the instant results that come with buying likes and followers. There's no sweeter satisfaction than seeing your numbers go up, up, and away!
But, this might not be the safest or best way to grow your account in the long run. With Instagram actively deleting bot accounts, you run the risk of getting your account banned if they find out that you're buying followers.
Instead, grow your account organically with the growth services that I've listed in the table below!