Here is the most detailed Brazy Kicks Proxies review for all of you wondering:
What's the quality of Brazy Kicks Proxies' services?
What features do you get?
Is Brazy Kicks Proxies worth it?
Are there better alternatives?
Before I proceed with the complete overview, take a glance at the recap down below.
Brazy Kicks Proxies Review Summary
| PROS | CONS |
| --- | --- |
| A legit company | Basic features |
| Useful for sneaker copping | Limited locations available |
| | Fewer use cases than with some other providers |
| | Expensive data |
| | No rotating proxies |
Top Brazy Kicks Proxies Alternatives
Right off the bat, I'll tell you that Brazy Kicks Proxies is not the best proxy provider out there.
Not only does it have sparse features, but it is also overpriced.
Therefore, I've compiled a list of the best Brazy Kicks Proxies alternatives based on my extensive testing and research:
What Is Brazy Kicks Proxies And How Does It Help You?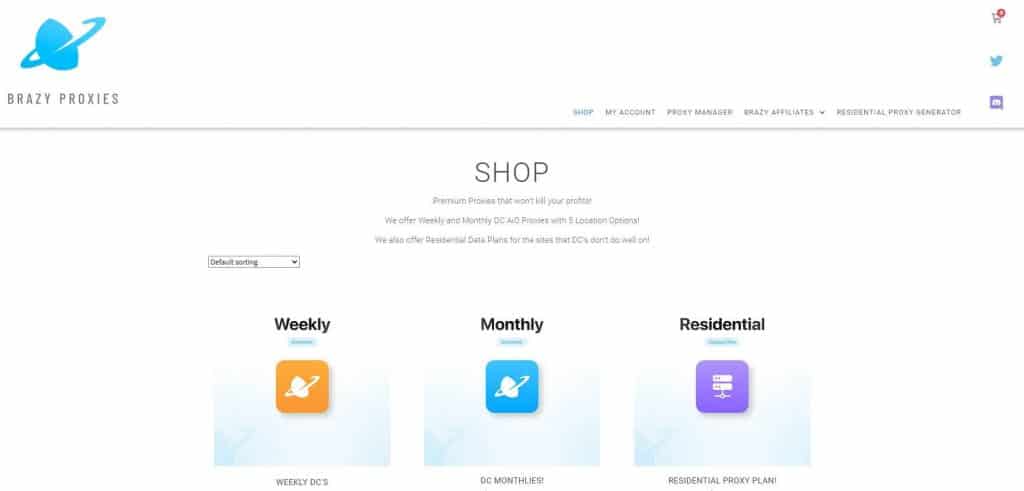 Brazy Kicks Proxies is another proxy provider that promises the "fastest" and the "best" proxies out there. But does it deliver?
See for yourself when I tell you about its service.
You can buy two types of proxies from Brazy Kicks Proxies:
Which ones to get, and what's the quality?
Let's start with the datacenter proxies first.
Their main use case scenarios are the following:
Your brand or company protection
Preventing cybersecurity attacks
Protecting your email
Monitoring internet usage
If all you need is a layer of anonymity, they could be useful.
But what about the marketing purposes I know lots of you are looking for? Things like:
Broad-scale data extraction
Affiliate link checking
Ad verification
Price comparison
Well, you'll want to avoid using datacenter proxies in that case. They don't come from an ISP and thus aren't associated with real users.
Multiple websites and social media algorithms are quick to detect and ban them, and you'll be back to square one.
Your choice for digital marketing should be residential proxies. They are much more difficult to detect.
But, here's the thing:
Brazy Kicks Proxies optimizes its residential proxies just for sneaker copping.
If that's the main goal of yours, keep reading to see what else you'll get with Brazy Kicks Proxies!
And if you are looking for more than IPs for safe use of sneaker bots, well… Still keep reading cause I'll tell you about the alternatives!
How Brazy Kicks Proxies Works
To sign up for Brazy Kicks' proxies services, you'll need to leave only your basic data: email and password.
Then, log in to your Brazy Kicks Proxies account, and you'll gain access to your onsite dashboard.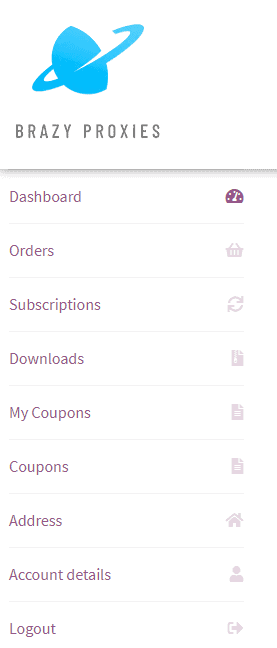 From there, you can add a billing method and see your recent orders. It is not obligatory when signing up, but for any next steps, you'll need to provide your address and phone number.
If you are getting datacenter proxies from them, as soon as you purchase a plan, you will receive a list of proxies.
These will be available for your use for the time period that you paid, and Brazy Kicks Proxies will deactivate them if you don't renew the subscription.
These are text files, and you can use Brazy Kicks Proxies' manager to integrate them.
And if you buy residential proxies, you should use a proxy generator along with a username and password they will send you.
When you log in, you can choose the location and generate proxies.
Brazy Kicks Proxies Features
Here's a brief overview of Brazy Kicks Proxies' highlight features, folks:
Proxy Pool
Brazy Kicks Proxies does not specify the number of their proxies.
Seems a bit shady?
Yeah, kinda. I'd prefer it if they disclosed this piece of information.
Locations
I wasn't impressed with the locations that Brazy Kicks Proxies covers.
Their residential IPs are limited to the US, more precisely to:
Chicago
Virginia (Ashburn)
New York
Datacenter proxies introduce two other locations in addition to the US-based ones: Japan and London.
So, in total, their IPs come only from 5 locations, which left me underwhelmed.
Sessions
Brazy Kicks does NOT offer rotating residential IPs. All of your sessions will be static.
This means that your IP address, generated from their pool of proxies, will not change during the whole session.
This may be convenient for sneaker copping because you'll need the same IP throughout the checkout process, but it can be a huge downside for some other use cases.
Customer Support
There is no live chat support on their website, but there are two ways to talk to them:
CS account on Twitter
Discord channel #open-support-tickets-here
Some of you may not like this, but I think it's not a major inconvenience. You are still able to reach them and get any help you need.
Brazy Kicks Proxies Costs And Pricing Plans
Here are some of the Brazy Kicks Proxies' pricing plans for both types of proxies:
Doesn't seem pricey?
Think again.
Even though their datacenter proxies may seem cheap at $2 per proxy (the minimum order is 10 proxies), there are so many limitations to them. It simply isn't a good deal.
And when speaking about the residential proxies, it gets even worse, as the price per GB is $15.
Comparingly, there are some proxy providers that are 5 times cheaper!
Proxyland is one of them. It offers:
1GB for $2.9
Reliable residential proxies
A large proxy pool
IPs coming from over 100 countries worldwide
Doesn't require monthly commitments
Data doesn't expire
All use cases
Quick setup
Easy-to-use dashboard
Discounts on custom packages
Is Brazy Kicks Proxies Legit?
The quality and limitations of their proxies aside, Brazy Kicks Proxies is a legitimate company.
Nothing suggests otherwise, and you'll find many testimonies of their customers who used it for finding limited sneakers.
Top Brazy Kicks Proxies Alternatives
Seeing that Brazy Kicks Proxies is useful just for sneaker bots, there are many better alternatives for more purposes.
Proxyland is even much more affordable!
They have a giant pool of proxies.
Rotating and sticky sessions are available (unlike with BKP).
100+ IP locations.
Many use case scenarios in addition to sneaker copping.
A more intuitive dashboard.
Affordable for everyone.
The data is much cheaper.
Brazy Kicks Proxies Pros And Cons
The list of advantages and disadvantages of Brazy Kicks Proxies might help you reach the final decision:
| PROS | CONS |
| --- | --- |
| Useful for sneaker copping | No HTTPS or SOCKS5 protocol support |
| Easy to set up | The high price of data |
| | IPs from only five locations |
| | No rotating proxies |
| | Don't specify the size of the proxy pool |
| | The dashboard doesn't offer statistics monitoring |
Brazy Kicks Proxies: Final Verdict
Do I recommend Brazy Kicks Proxies?
Maybe, if all that you require are proxies when the sneakers drop.
But, some alternatives offer so much more.
For example, Proxyland:
The data is 5 times cheaper
There are 20 times more locations to choose from
The equation is clear: It's a much better price-to-value ratio.
Read my firsthand Brazy Kicks Proxies review and find out whether it will be useful for your particular scenario or not!